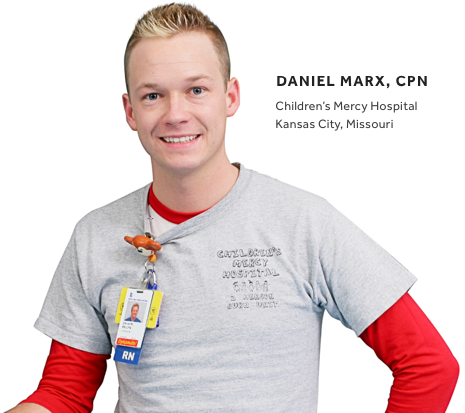 Trusted. Respected. There for You.
Nurses and employers trust PNCB's high quality certification programs. Our CPN, CPNP, or PMHS credentials confirm your expert knowledge and dedication to excellence in the profession. More than 40,000 nursing professionals choose PNCB certification because we lead the way in respected validation, outstanding service, and support for promoting the specialty.
Get Certified
Stand out in your field with PNCB certification—the most respected credentials in pediatric nursing.
To learn about certification requirements and apply, please select your specialty:
More about certification
Stay Certified
Maintain your PNCB certified status and renew your commitment to staying current in your specialty.
To learn about recertification requirements and timelines, please select your credential:
Log in for Tools
Need Verification?
If you are certified or a third party needing official primary source verification for employers, state boards, or others, we can help!
To learn more and order verification, please select your need…
More about verification
For CPNP eligibility to sit or CPN Excelsior College verification, email verif@pncb.org.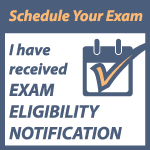 Schedule Your Exam
Are you exam eligible and have received notification to schedule? Congratulations! Here are your next steps to schedule and understand testing procedures.
Changes in pediatric healthcare occur every day. Make sure you're ready.
Stay current and grow your knowledge with high quality, cost-effective online continuing education. PNCB's respected CE modules are essential resources for nursing professionals who provide care for children or teens. Here are two of our latest releases:

Pediatric Updates: Primary Care: 2019 Current Concepts
Contact Hours:

7.5

Price:

$85.00
This wide-reaching module brings you recent respected articles for issues seen in primary care settings. Get an update on risk reduction for sudden infant death, transgender issues, supporting the grieving child and family, chronic/recurrent abdominal pain, enterovirus infections, community acquired pneumonia, meningococcal disease, hepatitis A, B, and C, Marfan syndrome, deformational plagiocephaly, primary care for children with CHD, and precepting NP students.
Anticipated to retire from purchase availability March 2021.

Pediatric Updates: Acute Care: Clinical Cross-Section 2019
Contact Hours:

7.5

Price:

$85.00
Slice through a wide variety of pediatric acute care topics and age ranges in a single module with evidence-based content that includes: community-acquired pneumonia, sepsis, stroke, Kawasaki disease, rhythm disturbance, ECMO, tube feeding, refeeding syndrome, abdominal compartment syndrome, pneumothorax and pleural effusions, testicular and ovarian torsion, sexual assault, and forgoing life-sustaining medical treatment.
Anticipated to retire from purchase availability December 2020.
News & Resources
The latest from PNCB
Mar 10 2020

PNCB is closely monitoring the Coronavirus (COVID-19). Please see our update about PNCB services, testing centers, electronic transcripts, and more here. Updated 4/24/2020.

Mar 03 2020

Margaret "Peg" Harrison, MSN, CPNP-PC, CAE announced her retirement effective June 2020. A national search for a new CEO has launched. Read more.

Feb 19 2020

New Charting/Coding CE! This in-depth module walks you through common coding dilemmas plus four case studies to strengthen your skills and increase your confidence. Learn more.
Additional Resources
Learn more about all we offer, and take advantage of our free materials!
Faces of Certification
PNCB-certified nursing professionals work in a variety of roles and settings throughout the US and beyond. Share your photo today!

Clayton Collins, CPN
Shriners Hospitals for Children - Galveston
Galveston, TX

Leticia Cole, CPNP-PC, CPN
Sniffles & Giggles
Waxahachie, TX

Renee Flippo, CPNP-PC
Louise Herrington School of Nursing | Baylor University
Dallas, TX
View more Faces of Certification