Exams Overview
Our national exams for pediatric nurses and nurse practitioners are unique in that they are the only certification exams collaboratively designed by CPNPs, CPNs, PMHSs, and pediatricians.
PNCB exams are recognized and endorsed by the American Academy of Pediatrics (AAP), the Society of Pediatric Nurses (SPN), the Association of Faculties of Pediatric Nurse Practitioners (AFPNP) and the National Association of Pediatric Nurse Practitioners (NAPNAP).
All PNCB exams are approved by the Department of Veterans Affairs (VA). Veterans can now be reimbursed for the cost of their exam. For more information, call 1-888-GI Bill (442-4551) or visit the VA website.
Exam and certificant statistics are provided below:
Exam Accreditation
PNCB's Certified Pediatric Nurse (CPN) and Certified Pediatric Nurse Practitioner (CPNP) programs have met the rigorous national accreditation standards of the National Commission for Certifying Agencies (NCCA). The NCCA is the designated Accreditation Council of the Institute for Credentialing Excellence (ICE).

Initially granted in 1996, PNCB accreditation is evaluated every five years. Our CPN and CPNP (Primary Care and Acute Care) programs are accredited by the NCCA through 2022.

PNCB certification programs are recognized by the National Council of State Boards of Nursing (NCSBN) and individual state boards of nursing. PNCB is also a member of the American Board of Nursing Specialties (ABNS).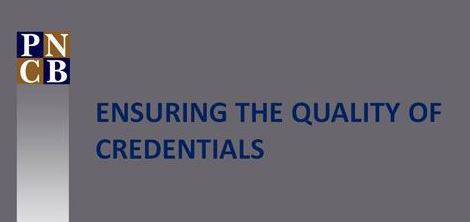 Learn what accreditation means for employers, certificants, and the public.
Download this File